Out now

Content EP
If you like deep and dubby Detroit Techno then you're gonna love Shinedoe's new CONTENT EP which is out now as a Beatport exclusive.
With already some fantastic reviews from the likes of Groove Magazine, plus strong support from Loco Dice, Monika Kruse, Paco Osuna, Nic Fanciulli, Karotte and more.... we've included the player and a video clip below for you to tune in and feel Content.
Today also marks the launch of the Intacto Records website where you can download a special series of podcasts, plus read on for Shinedoe's pick of this month's top 10 tunes.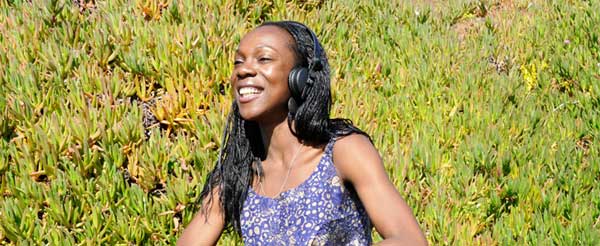 Press play and feel Content
Content and Break Free are out now as a Beatport exclusive.
While CONTENT folds a soothing bassline into a suspenseful melody to create a deep and dubby Detroit Techno flow, BREAK FREE crosses over between break beat and tech house, offering plenty of soul so that every clubber in the house can break free.
Not only can you tune in to the soundplayer below, you can also check out the clip featuring her happy new puppy and then when you're feeling content with the warm and funky groove, just head over to Beatport for the exclusive high res.
Shinedoe - CONTENT EP [Intacto Records] on Soundcloud

Video cllip featuring Shinedoe's new puppy in his debut performance on Intacto Records TV. What a happy chappy, definately content in his new home (let's just hope he doesn't break free!)


Shinedoe

Charts
1.
Shinedoe - Content [Intacto Records]
6.
Nick Sole - More Dance [Mojuba]
2.
Jon Gurd - On This Day (Reset Robot Dub) [Octopus Music]
7.
Butch - Quiet Storm [Cecile]

3.
Martin Patino - Mindgames (Pablo Bolivar remix) [Suara]
8.
DJ Sneak - Boogie Alright [Robsoul Recordings]
4.

Steve Rachmad - Thera (2000 and One remix) 100% Pure

9.
Abstraxion - Moribayasa (Argy remix) [Different]
5.
The Deepshakerz - Chicago Blues [Intacto Records]
10.
Shinedoe - Break Free [Intacto Records]

For Shinedoe's new Ibiza Content Beatport charts head here

And if you want to be the first to get her charts, head to Resident Advisor and Beatport

lntacto Records online
Check out www.intactorecords.com Launched today, you'll not only find musical news about the releases, artists and the label showcase - but you can also download all the 'Intacto presents' podcasts, including this month's dancefloor dedicated point of view by Itamar Sagi.



Lets be

social


Worldwide bookings: contact BPitch Control | NL Bookings: contact AD Bookings
For all gig updates: visit here